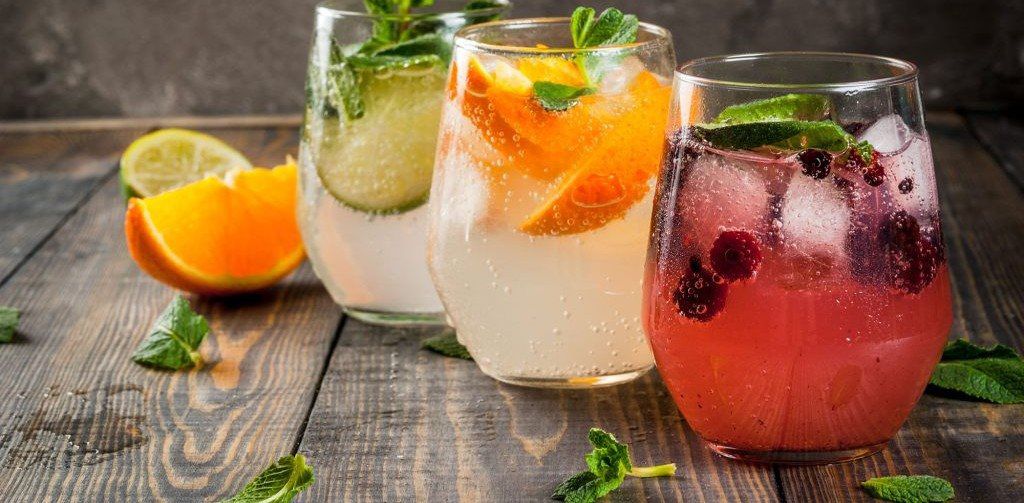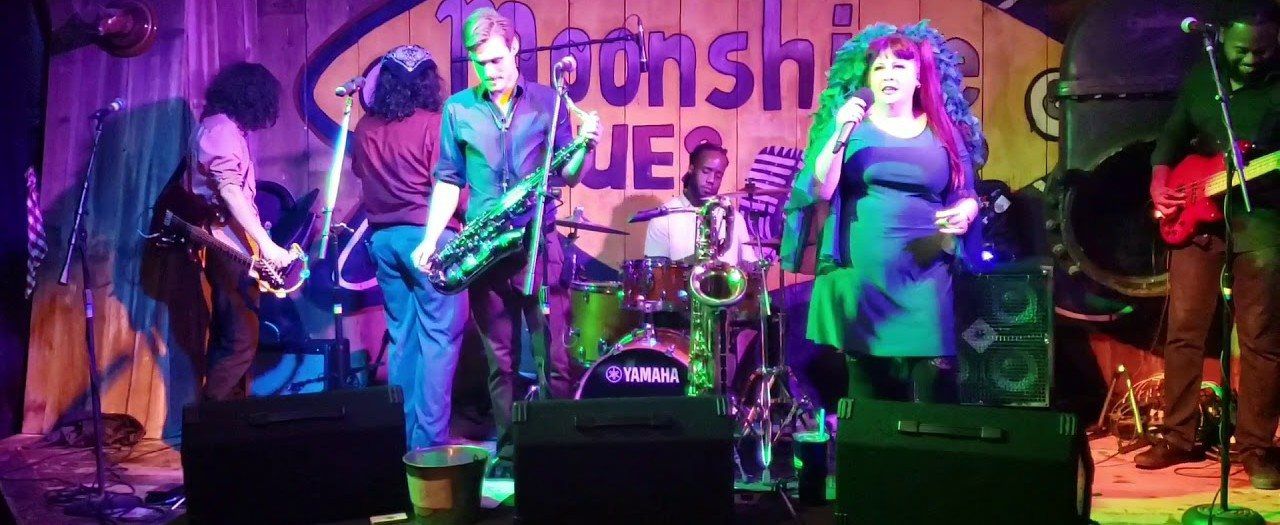 Bloody Mary

$10
Get started with our house-made Bloody Mary mix. Each served with

a Hendricks seas

oning rim in a Mason jar. Choose one of the following: Regular, Spicy, Smoked


The EXTRA AF Bloody Mary

$18
House-made Bloody Mary with a creative plethora of savory toppings.


In Too Deep

$8
Deep Eddy Lemon Vodka, house-made blueberry rosemary shrub, sugar, and club soda. Served tall and sparkly over ice.


B

uckin' Good

$10
A Ginger Mule made with Titos Handmade Vodka, Big O Ginger Liqueur, lime and ginger beer. Served over ice in a copper mug.


When Doves Cry

$10
Empress 1908 Indigo Gin, Masuave Blanco Tequila, agave, lime and pink grapefruit juice. Served tall and refreshing over ice.


Droobie Doobie

$10
Named for Drew, a very appreciated fan of Hendricks BBQ. Crown Royal, peach puree, lemon, ginger beer and grenadine. Served in a Mason jar over ice.


Peachey Keen

$11
Buffalo Trace, barrel aged whiskey bitters, and house made peach syrup. Served with peach slices over ice.


Infinity Old Fashioned

$12
A never-ending blend of bourbons, whiskey and ryes, with demerara sugar, barrel aged whiskey bitters, and orange bitters.


Main Street Manhattan

$11
Our store pick Blue Note Single Barrel Bourbon, Berto Sweet Vermouth and Peychaud's Bitters, barrel-aged for at least one week. Chilled and served up.


Moonshine Margs

$9
Lime juice, margarita mix, triple sec. Choose your flavor: Strawberry, Blackberry, Raspberry, Blueberry, Peach, Watermelon



Sangrias
House Red Sangria $9
Sweet red wine, Switchgrass Apple Brandy, sweet citrus, house-made cinnamon syrup, with apple, cranberry and cherry juice.
White Sangria $9
House white wine, Big O Ginger Liqueur, sweet citrus, with orange, apple and pineapple juice. 
Zero-Proof 
Amazing flavor, without the alcohol 
The Shallow $4.25 
House-made lemonade, blueberry rosemary shrub, club soda, and sparkles.  
Horsing Around $4.25 
Ginger beer and lime juice. Have it basic, or choose a flavor: raspberry, pomegranate, or peach. 
 Latoya's Libations $4.25 
Peach, grenadine, lemon and ginger 
When Doves Laugh $4.25 
Ruby Red Grapefruit Juice, lime, agave and seltzer.
Col E.H. Taylor Straight Rye
George Dickel Rye Whiskey
Russell's 6 Year Rye Small Batch
Templeton Rye The Good Stuff
Old Overholt Straight Rye Whiskey
Rock and Rye Slow and Low
Woodford Kentucky Straight Rye
Midnight Moon 1oz, 2oz, Drink
Still 630 Rally Big Jake Breakfast brew
Still 630 Sorghum Whiskey
Still 630 Rally Point Rye
Wood Hat Aged Blue Corn Whiskey
We carry a rotating selection of St. Louis' finest local craft beers
Please ask your server for our current craft beer list.
Wanna try a flight? Ask your server for details
Blood Oath Pact 3 (limited)
Booker's Small Batch Cask Strength (limited)
Charbay R-5 Hop Flavored Whiskey
Col E.H. Taylor Small Batch
Eagle Rare 10 year (limilited)
Elijah Craig 12 year small batch (limited)
Evan Williams Single Barrel Vintage
Filibuster Dual Cask The Boondoggler
Four Roses Single Barrel (House Select)
Hirsch Small Batch Reserve
Je erson Kentucky Straight Bourbon
Jefferson Reserve Very Old Small Batch
John J Bowman Pioneer Single Barrel
Johnny Drum Private Stock
Knob Creek Kentucky Straight
Old Weller Special Reserve
Russell's Reserve 10 year
Lady Bligh Coconut Rum , Spiced Rum
Auchentoshan American Oak
Balvenie 12 year Doublewood
Balvenie Carribean Cask 14 year
Glenfarcas 105 cask strength
Johnnie Walker Black Label
Connemara Peated Single Malt 12 year
Connemara Peated Single Malt 12 year
West Cork Blended Irish Bourbon Cask
West Cork Single Malt Irish 10 yr
* Please see in Restaurant cocktail and Bourbon list for seasonal and updated specials*